Blinds have never gone out of vogue; on the contrary, they became more popular. As for the minimalistic design of roller blind styles, they have made a dramatic comeback in old and new homes and apartments.
We will cover the versatility of roller blinds in a bit, but let's begin with how they can breathe new life into a room. If you're revamping, upgrading, or renovating, roller blind styles will handsomely complement and complete your decor.
Where in Your Home Will Roller Blind Styles Shine?
The answer is simple as it is true – anywhere and everywhere. Stand alone, with pelmet fittings or in tandem with curtaining, roller blind styles blend in and enhance your light and privacy control.
Some homes have sash windows or shutters – whether internal or external. Roller blinds are the hero once again. They are far easier to use than shutters, which then need only be used to close up the home when you are away.
For sash windows, roller blind styles enable you to utilize the entire window length for light when needed. Alternatively in north-facing rooms, roller blinds can hold a half extended position with the greatest of ease so that your sunlight and heat are better controlled.
Styles of fabric avail you of full block-out options or patterned, almost transparent varieties to use in tandem with curtaining. The variety is limited only by your imagination.
Let's look at five different places in your home where installing different roller blind styles will look stunning and make your life easier.
Roller Blind Styles for Kitchens
Kitchens are an obvious place to start. Today, kitchens are no longer the afterthought at the back of the house. Often they are upfront in tandem with the entrance hall or lounge area.
Blinds do not have to be the same size as the windows. You may choose to have two that cover one windows space, especially if the windows are wide. That way you can drop one or the other side as the need may be without shutting out all the light or the view to the garden to keep an eye on the kids.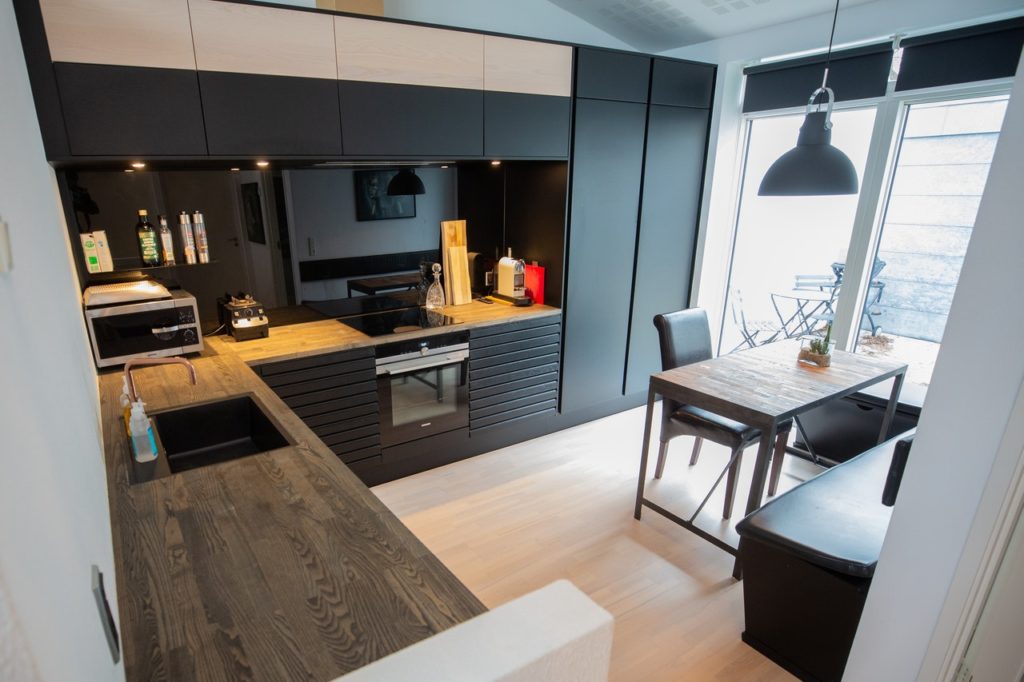 Roller Blind Styles for Bathrooms
On the whole, bathrooms tend to be relegated to the dark parts of a home. Privacy is paramount and roller blinds are the perfect solution here. You might want a sheer style of fabric to capture any available light in the day.
As most bathrooms are fitted with frosted glass, you don't need to worry about putting on the light at night as your privacy will not be threatened.
Some bathrooms are fitted with toilets but some have separate toilet areas and there you will find a traditional small window situation just waiting for a roller blind style to give it personality.
A great style trick for small bathroom windows is to make the roller blind larger than the window. Using two blinds, a sheer one can let in light and create the feel of more space, and a second one can be dropped at night for a cosier ambience.
Roller Blind Styles for Your Bedrooms
In the bedrooms, you can really get creative with window dressing decor. With everyone in the family having their own taste, you can accommodate everyone, artfully using different roller blind styles.
Main bedrooms can be made to look luxurious and yet be simple with clever use of a roller blind and curtain combination. To save on curtain fabric, the drops on either side of where the blind will hang can just complete the decorative aesthetic, without needing to close. This type of window framing will justify a prettier pelmet than what you would have used in the study for example.
Kids' rooms can be similarly fashioned according to each child's personal preferences. In the interests of each child having their own room, some in the family may have to be accommodated in a particularly small space. Light and space can be created with the use of roller blinds in such a situation.
Baby rooms and nurseries can have lightweight curtaining but the roller blind style can utilise block-out fabric so that daytime sleeping can be accommodated.
Guest rooms can demonstrate your flair for taste and versatility. Keeping it simple for guests means less fuss and more fun. Sleeping in a different bed poses problems for many and once again block-out roller blinds can assist newcomers to get the beauty sleep they need.
Roller Blind Styles for Your Living Room
Perhaps the most important room in your home is the formal sitting room. You may have understandably decided to go for some stylish curtaining but that doesn't mean you can't subtly fit roller blinds behind them.
Your living room windows and doors are likely the largest in your home. Controlling direct sunlight, the heat, and attaining the privacy you need is a challenge not readily solved with regular curtaining.
Discreet roller blinds fitted behind your curtain pelmets, give you ultimate control of your living room environment. Wooden pelmets or wooden strip options deliver a very modern and tasteful style.
Roller Blind Styles for Awkward Spaces
Perhaps roller blinds were invented for those difficult spaces or those windows where nothing else would fit. Either way, they are the ultimate in simple solutions in this situation.
Landing windows on staircases, or underneath your flight of stairs are obvious choices for fitting snazzy roller blinds. Studies, too, often have odd widows to deal with.
Keeping the fitting simple will assure your blinds blend in with their surroundings. Alternatively, for continuity, use the same pelmet ideas you applied to your other windows.
Roller blinds are another window treatment for bay windows. Roller blinds just fit better, take up less space, and look a whole lot neater.
Because you get to control how much light you want to let in, your blinds can open up dark spaces but still give you privacy when needed.
Roller Blinds Style, Period
Understanding the versatility of roller blind styles and their endless adaptations is worth considering when designing your home. With roller blind style technology you need not be afraid of weird window spaces settle for something mundane because you cannot imagine how to control light and privacy in the places you need it most.
In the case of undesigned homes or moving into an unfamiliar place, roller blinds can be a simple solution to an otherwise complex problem. It's nice to know that even something as simple as roller blinds can allow your creative spirit to flourish while simultaneously covering all your practical needs.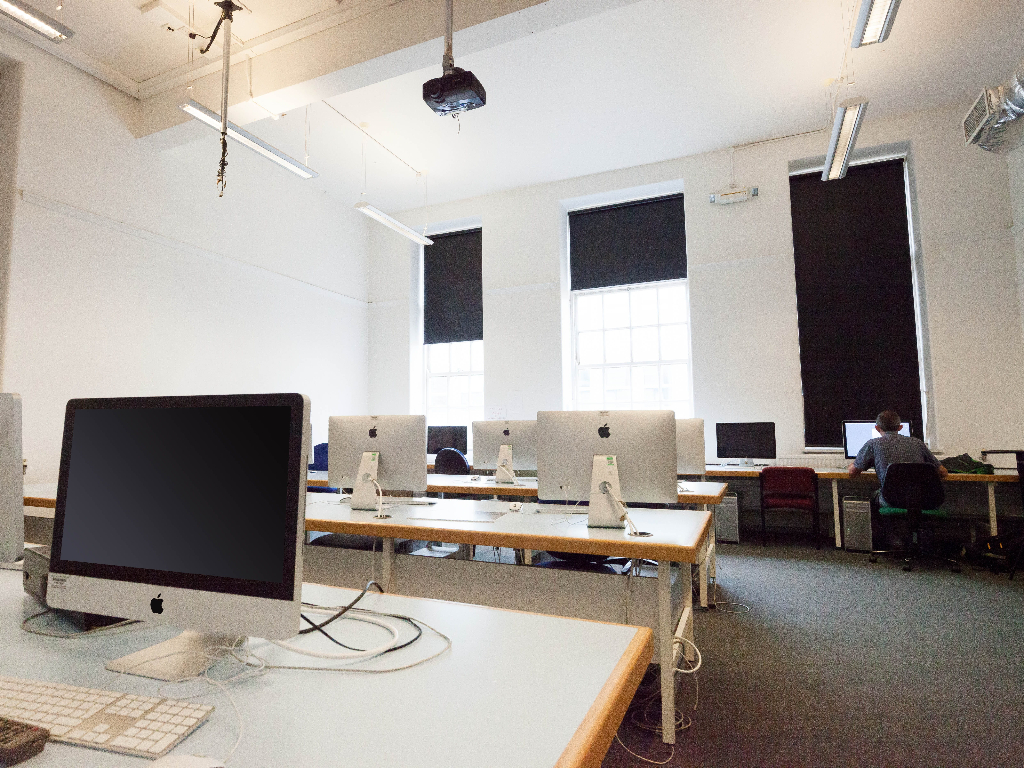 Roller blind styles will bring you incredible variety, neat lines, or decorative versions for windows, doors, spaces large and small and use way less fabric than traditional curtaining. They attract far less dust and therefore do not attract dust mites plus they are dead easy to clean.
In short, you'll be looking for more places to fit roller blind styles once you discover what an ingenious invention they are.
Feel free to contact us at Viz Blinds and explore your options with our friendly experienced team.