We all love a good DIY job and taking a little time to make our homes beautiful. Often the added bonus is that we can save money by doing something ourselves. However, some have found to their detriment that the best course is hiring a professional to fit blinds.
Having the right blinds can lend so much to the look and feel of your home. While they may seem simple to do yourself, we strongly recommend getting someone who knows what they are doing.
Why? Badly hung blinds can ruin the whole aesthetic of your home, and cause some unexpected problems.
Why Hire a Professional?
There are various benefits to hiring a professional to fit your blinds. Not only are you guaranteed the finished product, but you may also be saving yourself time, money, and a whole lot of headaches.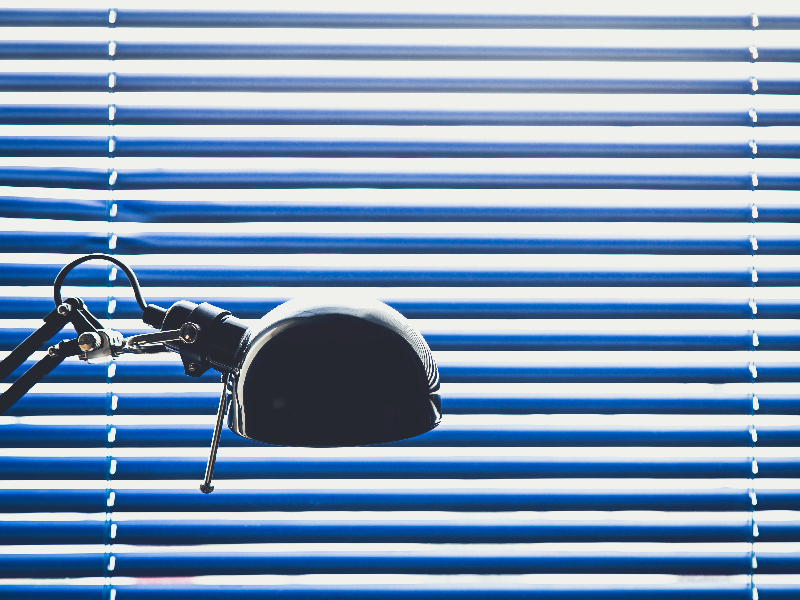 Save Time and Money
Even though they may look simple, some blinds can be very tricky to install. They may take time to hang and require special tools, and the installation can take a lot of effort to get right. This means taking valuable time out of your day and spending money on tools you may never use again.
Hiring a professional to fit blinds simply passes this job over to someone who has the right tools and a truck-load of experience to just get it done. Fast.
Unexpected Problems
If you are not 100 percent sure of what you are doing, or unfamiliar with the fixtures and tools, you can create some unexpected problems for yourself.
For example, should your choice of blinds be mounted above the window or inside of the frame itself? Do the brackets sit on the side or on top? Can they be fitted to a wooden frame or must you drill into the wall? Have you installed them back to front? (It happens!)
In some cases, an avid DIYer can damage window frames or surrounding areas when drilling or fixing a blind. If you have an older home with unique features or uncommon materials, then it may be an idea to go with specialist blinds and hire a professional to install them.
Blinds are one of those home features that look amazing when done right but will cause you some serious anxiety every time you see them and they're, well – not quite right.
Advice and Expertise
While many of us know exactly what we want, the rest of us have no idea where to start.
This is when calling in the services of an experienced window blind company really pays dividends. The right business will be able to advise you on the type of blind that works best with how you plan to use the room. They can also assist with the best colour choice to match your decor, and perhaps advise on the correct materials to use in a bathroom or kitchen.
Window treatments are an essential design element, and you may be surprised at the options that a professional suggests. And of course, they will be able to offer the services of their experienced installation team to make sure you get exactly what you want.
Specialist Blinds
The right blinds can change the whole personality of a room, either bringing in a flood of natural light or setting a warm and cosy mood. But, what happens when you can't find exactly what you want in the store?
While most houses have standard windows that will happily accept store-bought blinds, that's not always the case. If you have unusually shaped windows or prefer the quality of custom-made blinds, then specialist blinds are the way to go.
These made-to-measure blinds can be tricky to install though and would benefit from hiring a professional to achieve that upmarket look that you were going for.
Feature Windows
Feature windows can be unusual shapes and sizes and can be located in difficult areas of the house, such as alongside staircases or in a loft room. These awkward spaces definitely benefit from specialist blinds and will almost certainly require a professional to fit.
You probably know that you want to feature the window, but you may not be sure where to begin. Materials and colour choices can be overwhelming at times, so chatting to those in the know and asking for recommendations will be very helpful.
The great news is that made-to-measure blinds can be created for any window, and there is no limit to colour or fabric, so you can choose what best complements your home.
Added Security
Well-fitted blinds can also increase the security of your house. For example, feature windows without blinds or curtains can give an uninterrupted view into your house which can lead to unwanted visitors who can window shop at their leisure.
By installing custom-made blinds you add an extra layer of security to your house. This is also true for your business premises. Outdoor blinds can help limit the temptation for trespassers by hiding your personal space from prying eyes.
If you opt for automated blinds, they can be set up to open and close at specific times. This is a great added security feature, especially if you want to create the illusion that a property is occupied.
Automated Blinds
Smart houses are on the rise. More and more people are choosing automated options rather than traditional fixtures. This is also true when it comes to blinds.
Automated blinds are probably the most popular of smart home additions, and are available for all types of windows and buildings. They fit snuggly into the frame or against the glass and help regulate light and temperature in a room. They are exceptionally user-friendly and just a little bit James Bond, which is probably why they are so popular.
Automated blinds are particularly useful for feature windows as the unusual shape can make it tricky when opening and closing the blinds. With just one button, you can open and close automated blinds with absolutely no effort at all.
Need a Professional?
While we are all for a good DIY job, some things should be left up to the professionals. Installing blinds is one of those things.
You can save yourself some time and money, and still have beautifully hung, custom made blinds that gently accentuate your home's natural light or offer an effective layer of privacy
"I have now done all the windows on my property with Viz Blinds, from the biggest to the smallest. Thank you to you and Monty for a very professional service. Your installers are very professional and pleasant too. I can with complete confidence recommend your company to family and friends." – The Martins
Now that you have decided that hiring a professional to fit blinds is the way to go, call us today on 031 765 3017 to speak to one of our friendly team.