Decorating or renovating your home can be a whole lot of fun, especially in the planning stages.
However, it can be easy to veer off course and end up with a bunch of disjointed ideas and mismatching decor items if you don't have a common thread to tie it all together. That's why the professionals love a mood board.
If you've never created a mood board before but are game to try, then we've got some great ideas to get you started.
What is a Mood Board?
A mood board is a collection of images, colours, textures, and decor ideas that you love. It can be a physical board that you pin pictures or swatches to, or (more commonly today) it's a digital collection on a platform such as Pinterest.  
The idea of a mood board is to put all your ideas in one place and see how they work together. This highlights potential issues, such as whether the colours complement each other and if your existing furniture fits in with the overall theme. It provides a cheap and cheerful way to make mistakes before committing to big purchases.
What Should You Include in a Mood Board?
When putting together your room, be sure to include all the elements for a seamless and coherent feel.
Wall colours
Window treatments
Flooring
Rugs
Existing furniture
Artwork
Accessories
Make sure you include as many of these as possible when sourcing your images.
Get Emotional
Decorating your home should be a personal journey with an end result that elicits certain feelings and emotions. For example, if you want your bedroom to be a relaxing haven, then include elements that evoke this response in you. Faux fur rugs coupled with a muted colour palette and perhaps the warm, dappled light offered by bamboo blinds could be just what you need.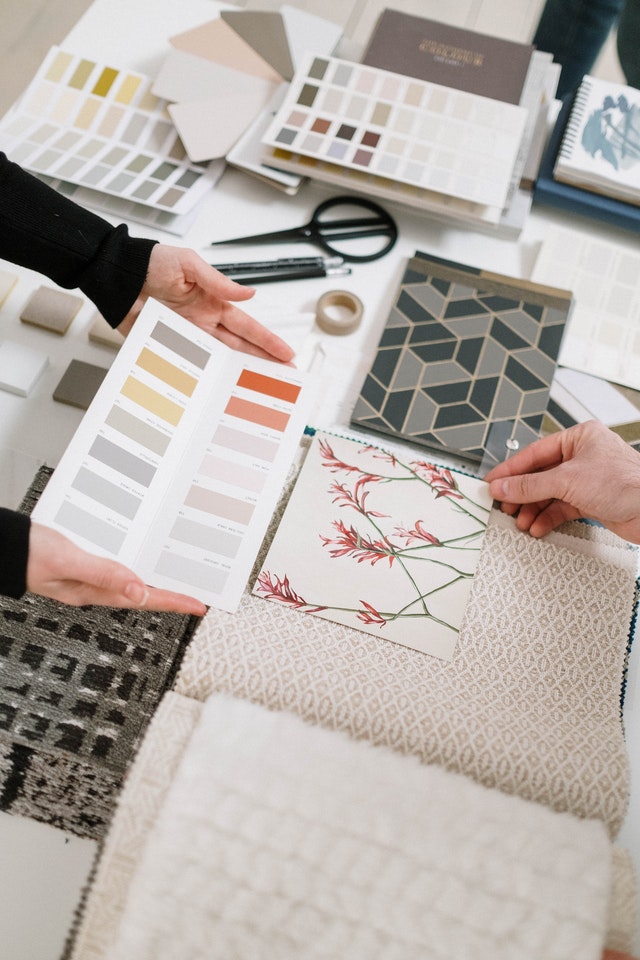 Peg Your Style
When you know what style you're aiming for, it makes it a lot easier to find the pieces that work well together. For instance, a minimalist look needs furniture with sleek lines, gentle colours, and the clean, crisp finish of Venetian blinds. A warm family living room would benefit from comfy furniture, soft furnishings, and a happy splash of colour.
Choose Your Colours
Nothing is quite as powerful as colour on a mood board. The right colour combinations will enhance your decor choices and you may be surprised at how some of your 'out there' ideas work together. As you build up your ideas (and your wish list) you may find that your colour palette evolves into something unexpectedly beautiful.
Let's Get Busy
While we can't assist you with all of these exciting processes, we can help you to get one of the bigger elements right.
Choosing the right window treatments is critical to setting the right mood for a room. And when it comes to a range of beautiful, high-quality window blinds, we know our stuff. Whether you're looking for the professional look of vertical blinds, the clean lines of Venetian blinds, or the softer feeling offered by roman blinds, we're here for you.
Contact us for a quote on the very best blinds for your space.