While shutters and drapes were the order of the day in years gone by, we're fortunate to have a huge range of window treatments available to us today. Blinds, in particular, have been reinvented dozens of times with new variations, colours, textures and styles coming out all the time. It really doesn't matter what look you prefer in your home – there's bound to be a window blind to suit.
However, many tend to shy away from choosing blinds for their homes as they are concerned about the time and effort involved in keeping them clean, especially Venetian blinds. Nobody wants to create more work for themselves, do they?
Thankfully, cleaning Venetian blinds isn't as tough or time-consuming as you might imagine.
Why People Love Venetian Blinds
Venetian blinds offer a beautiful balance between privacy and light control. Open windows allow fresh spring air into the home while Venetian blinds moderate the airflow and sunlight. Choose your own level of privacy depending on your location and time of day, or pull them right up to enjoy uninterrupted views.
Venetian blinds are incredibly versatile too. When fully closed they provide a pop of colour or a gentle complementary tone to your room. Yet with a tug of a cord, they disappear to an almost invisible stack at the top of your window frame.
How to Clean Venetian Blinds
The best way to clean Venetian blinds and keep them looking as fresh and beautiful as the day they were installed is to have a regular cleaning schedule. It's also important to consider the material type before choosing your cleaning products to ensure a long-lasting product.
Regular Dusting
As you run through your weekly cleaning plan, be sure to give your Venetian blinds some love. The horizontal slats are prone to catching dust, so a quick once over helps to prevent a buildup of dirt.
A microfiber cloth or mitt, a soft cloth or a feather duster work well to whisk away dust and pet dander. Alternatively, run a vacuum carefully across the blinds and around the window. When done frequently, this prevents dust from turning into grime in humid environments such as in kitchens or bathrooms.
Wipe Down
While some prefer to clean Venetian blinds by taking them down this isn't always necessary. Try closing the blinds completely and wiping them gently from side to side with a damp cloth. Be sure to support the ends as you go; thinner blinds can bend or break if you're too rough with them, so press your hand against the back as you wipe to avoid this.
Real wood blinds won't do well with water, so don't allow them to get too wet. A slightly damp cloth with a little detergent, if necessary, will do the job. Follow with a wood conditioner to keep them looking sleek and shiny.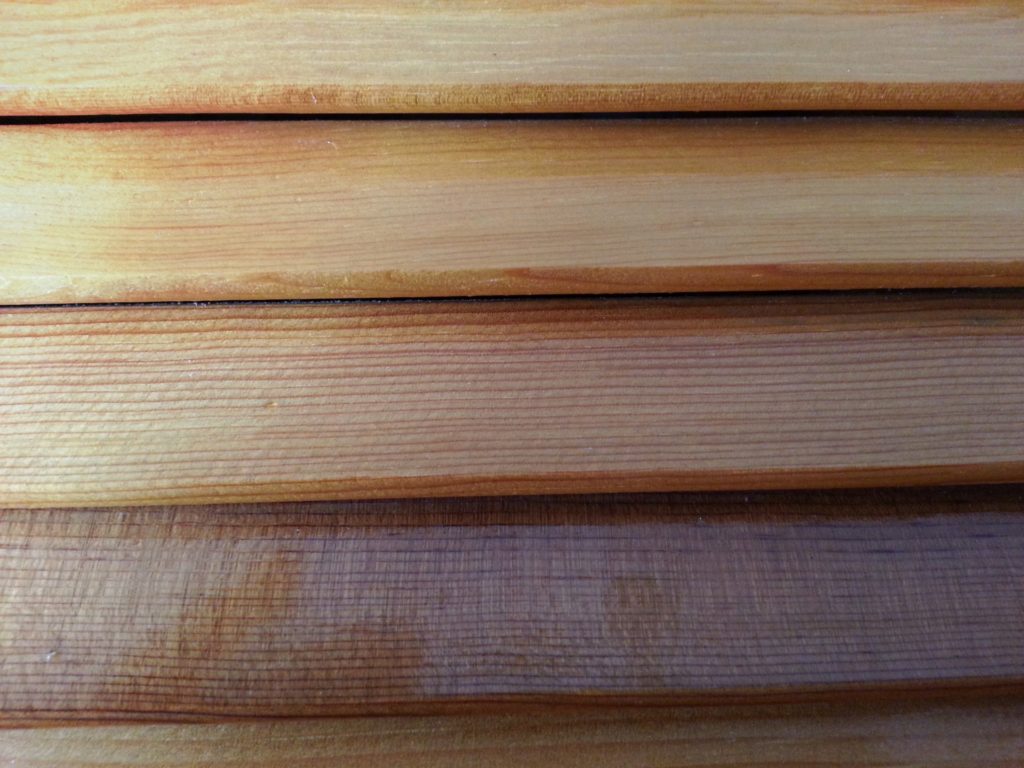 PVC and aluminium Venetian blinds can be treated in the same way. You can also add a splash of vinegar when cleaning to help get rid of residual oils or grime. Some homeowners find that popping an old sock on their hand and dipping it in this cleaning solution makes short work of cleaning the top and bottom of each slat at the same time.
Deep Cleaning
What if you've just moved into a new home and the blinds need a really thorough clean? If this is the case, then you'll want to take them down to really get into all the tricky spots. PVC or aluminium Venetian blinds can be gently placed on a towel in the bath and immersed in a solution of warm water. Add a cleaning detergent such as dishwashing soap.
Leave them to soak for an hour or so, and then give them a gentle rub. A cotton tip will help you to get into smaller spaces if you need to. Rinse the blinds well with a showerhead and then allow them to dry before hanging them up again. Remember, the cords and any fabric pieces will need to dry properly to avoid becoming mouldy.
Let's Chat
Caring for your home and ensuring clean Venetian blinds is easily done with a regular cleaning schedule. What if your blinds are looking a little shabby or dated? Maybe even a good clean won't fix the problem.
We can help.
We offer a range of beautiful, quality window treatments crafted to suit your exact needs. From Venetian blinds to vertical blinds, and everything in between, let us help you to dress your home. Contact us today for more information.