Window blinds, notably custom vertical blinds, are known for their functionality and are used mostly for covering large areas of glass. Nevertheless, they are not often thought of when you think of pretty or trendy blinds.
Today, however, with such a wide range of materials available and the opportunity to get custom vertical blinds, you can have both a functional and fashionable blind at the same time.
So why should we be choosing vertical blinds, and what are the most suitable material choices available? Read on to learn more about the ideal vertical blind options for you.
What are Vertical Blinds?
Vertical blinds are made from slatted louvres linked together by a chain and twisted open and closed with a cord. The blinds can be pulled fully open by moving all the louvres to one side – this is often done with a secondary chord. You can even have them custom-made to open half and half like curtains.
They can be made from different materials, and it is common to get vertical blinds custom-made these days to match your décor. Some fabrics have other properties as well, apart from just looking trendy! You can choose a fabric that has dim-out or glare reduction properties to help shade that late afternoon sun on your computer screen.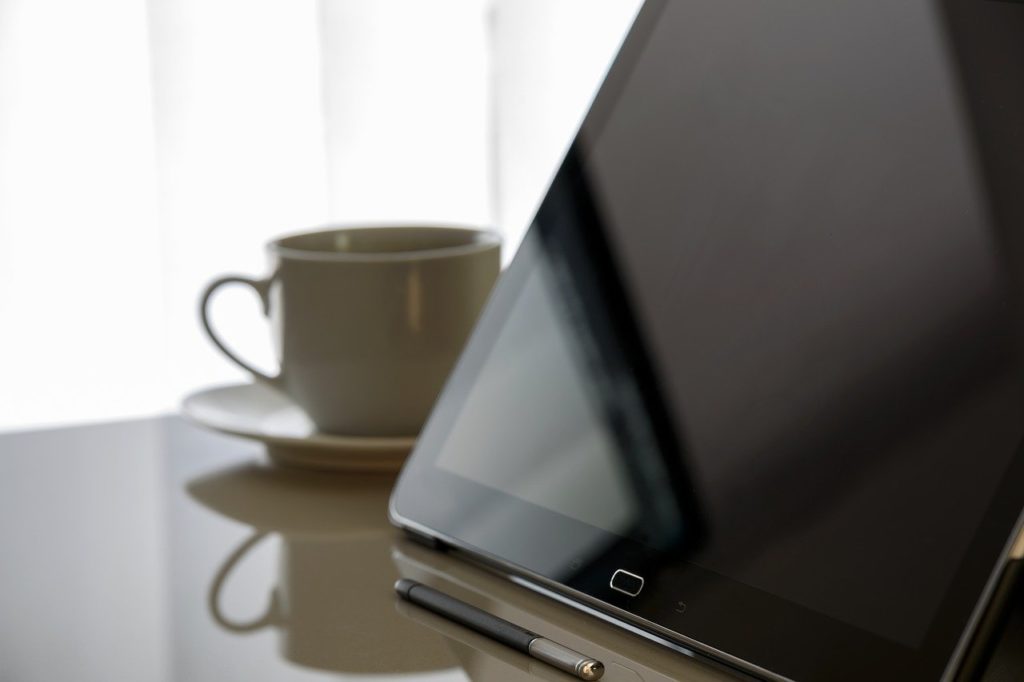 Vertical Style
You may think that vertical blinds have aged. They should be replaced with something more modern and trendier, but you would be very much mistaken. Vertical blinds are still just as "in style" in 2021 as they have ever been. With more fabrics than ever to choose from they are the best option for just about any room. There are so many colours to choose from too!
Ask your local manufacturer for a free swatch to make sure you pick one that complements your home.
Why Choose Custom Vertical Blinds?
Vertical blinds are an excellent option to use for sliding or folding doors. They are a great way to control the light in a room as well, so work very well for office spaces as well as living rooms and bedrooms. They are also a convenient way to give a room some privacy, either at home or at work.
An attractive addition to any kitchen or bathroom, this smart choice combines practicality and style. Choosing a moisture-resistant fabric allows you to simply wipe them down when needed. The benefit to using them is that they are so versatile that they can be used on any window type, so they are a great choice in any room where you wish to control the light.
The Cost
When it comes to blinds, roller blinds tend to be the most cost-effective option. In comparison with roller blinds, Venetian and vertical blinds are a little more costly, primarily because of their design and technical aspects.
Cost is also based on the type of fabric you choose to go with. Obviously, if you are buying off-the-shelf blinds, you will spend less than if you go with a custom-made option. If you are looking for great prices on a great range of quality Venetian, vertical, and roller blinds, Durban is the place to look.
Added Benefits
While vertical blinds are a smart option just about anywhere, there are a few places where they just make sense. There are a couple of added benefits that come with choosing vertical blinds. If you are still on the fence about whether they are right for your space, here are a few reasons to help you with your decision
Patio Doors and Large Windows
Vertical blinds are perfect for doors that lead onto patios. You can have verticals custom made to fit the space, plus they offer easy access to the doors with just a pull of a cord.
Another no-brainer for vertical blinds is as a covering for large windows. Venetian blinds can be too heavy, and roller blinds can look like a solid block of colour. Vertical blinds are a much softer approach, and the perfect fit, especially when custom-made.
Higher Ceilings
Ever heard about vertical stripes being a slimming choice? This remains true for vertical lines in interior decorating – they make your ceilings look higher! Use vertical blinds to offer an illusion of height, especially on floor-to-ceiling windows or doors.
A Final Word
Blinds have been a stunning decor choice for many years and will still be for years to come. By choosing custom vertical blinds you are making both a functional and a trendy choice. If you need friendly and professional advice on blinds, contact us today and we will answer any questions you may have.